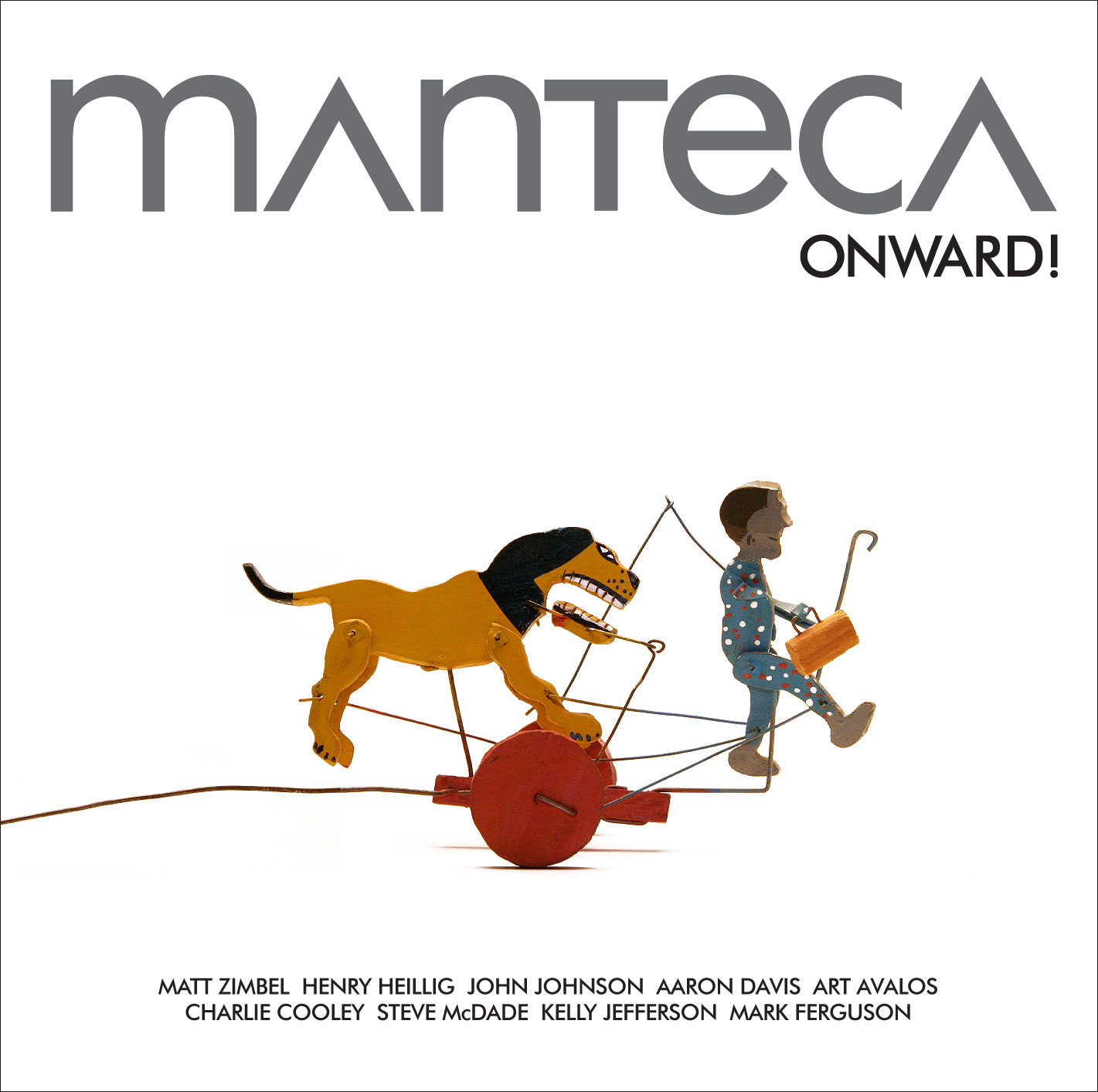 Recorded in 2006 released in 2007. Our first album after the hiatus. For this record, we had trombone for the first time which was a great thing, as it seemed to lock the rhythm section to the horn section. We also used bass clarinet and alto flute, which changed the Manteca sonic palate substantially. This record was nominated for two Juno Awards, for Best Jazz Album and for Best Engineering… We did not win but you should have seen the gift bags!
Band members on Onward!
Matt Zimbel, Henry Heillig, John Johnson, Aaron Davis, Art Avalos, Charlie Cooley, Steve McDade, Kelly Jefferson, Mark Ferguson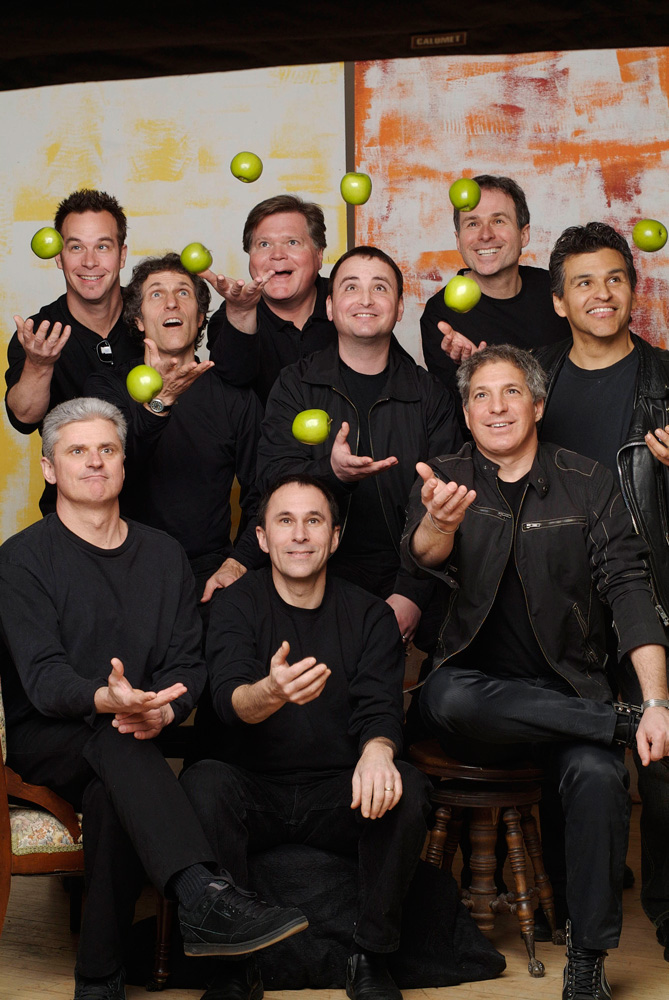 The official portrait for Onward, our 2007 release. Denise Grant who has done many beautiful portraits of us did this one at her studio in Toronto. In the age of photoshop many people thought that the apples were photoshopped in but no – we actually threw them in the air, Denise fired the shutter and most of us caught them. Getting nine people all looking good in a portrait at the same time is not easy, getting all the apples in the air at the same time while they look good is even harder.
Bottom Row: John Johnson, Matt Zimbel, Henry Heillig
Top row: Charlie Cooley, Aaron Davis, Steve McDade, Kelly Jefferson, Mark Ferguson, Art Avalos